Every employee needs to be heard
Reshape your employees into an all-star team. With Screver, managers identify existing issues quickly, and foster more effective collaboration with their teams. In return, employee experience improves, productivity increases, and your company becomes a higher performer.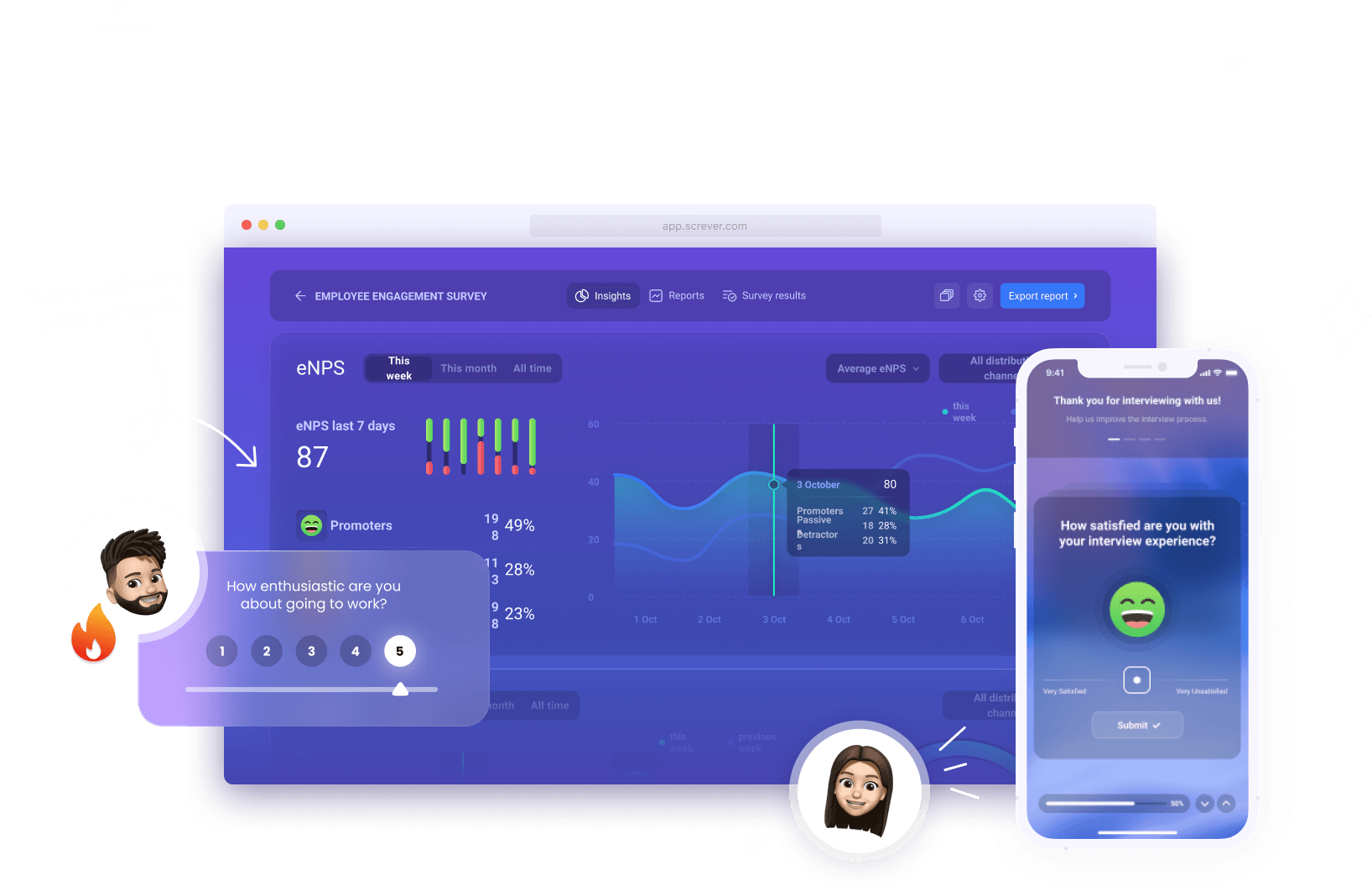 Employee experience that works
Reduce turnover

Retain your best employees while reducing new hire costs. Dive deeper into the health of your team in real-time and all at your fingertips.

Boost performance

Resolve team issues affecting work efficiency. Screver will help you identify and address them within hours, even minutes.

Decrease admin time

Shorter review cycles means HR and employees spend less time with self-assessments, in fact 50% faster with Screver.
Find out what Screver can do for your business in just a
minute

!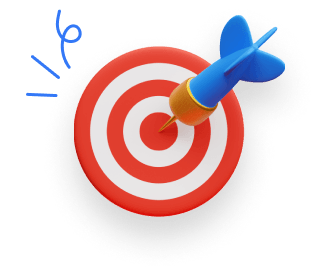 Today's norm requires
new solutions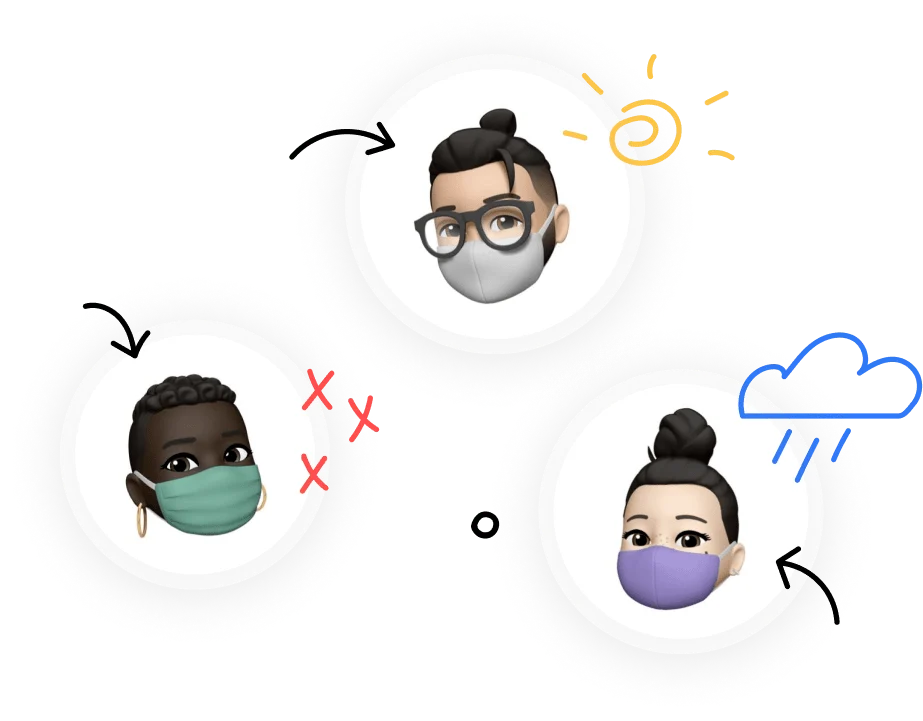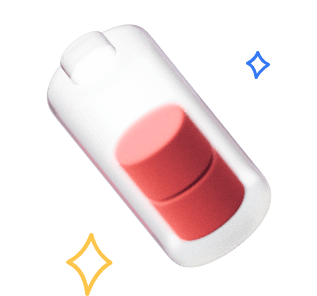 of employees feel more exhausted since the COVID-19 outbreak.
As a result, employee health and wellbeing became one of the top priorities for 2021 for the most companies around the world.
Source: Harvard Business Review
Every career is a journey
We help to make that journey exciting for your team and effective for your organization. Optimise employee experience from recruiting to exit.

Employer brand attraction
Recruiting & pre-hire
Onboarding
Training & assessment
Employee development
Retention
Exit
Advocacy
Ask the right questions at each stage of the employee's lifecycle with Screver. Together, we will capture valuable feedback and support in providing missteps and victories.
Collect honest feedback with anonymous surveys
With complete anonymity, your employees will share the things that really bother them. A true top to bottom team approach is essential since employee engagement is 3X higher when your team sees their manager act on their suggestions.
Anonymous surveys launched by a third party builds trust
Answer validation with Screver algorithms
Animated questions scientifically designed to encourage participation
Support from Screver employee experience experts on next actions
Check out the template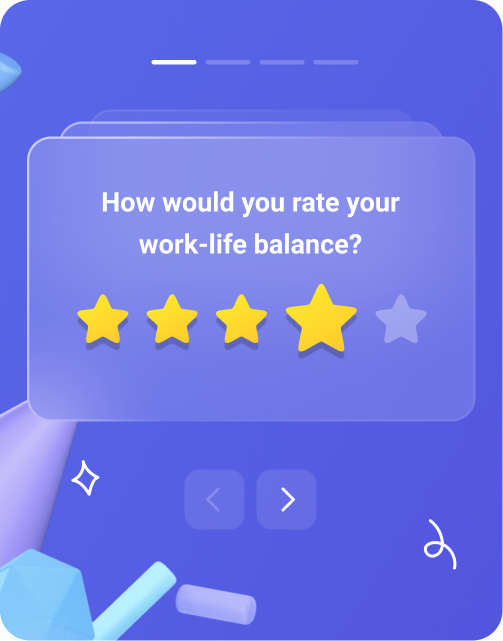 Make data-driven decisions with powerful reports
Arm yourself with real-time data and insights from our dashboards to make better talent and business decisions based on your employees' thoughts.
Real-time eNPS and employee drivers dashboard
Segments by department, location and employee position
Deviations and correlations insights
Trends and text replies sentiments
Sharing reports within a secure portal
Check out the template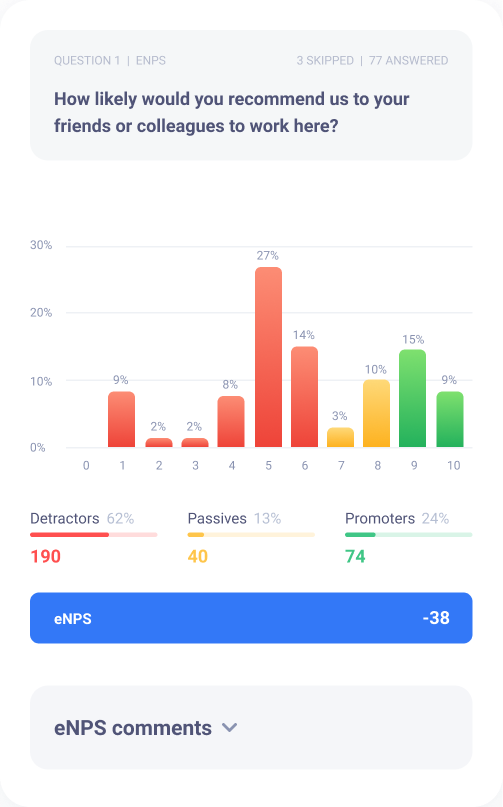 Replace extensive yearly surveys with automated pulses
Run short pulse surveys to measure engagement of the employees on a weekly, bi-weekly or monthly basis.
Ready-to-launch anonymous 1-minute pulses
Science-backed surveys designed by HRs
Easy to digest analysis of the various areas of engagement, from psychological safety to diversity
Directly respond to employee comments to build trust
Reduce HR administrators time load by using templates and our proven approach
Check out the template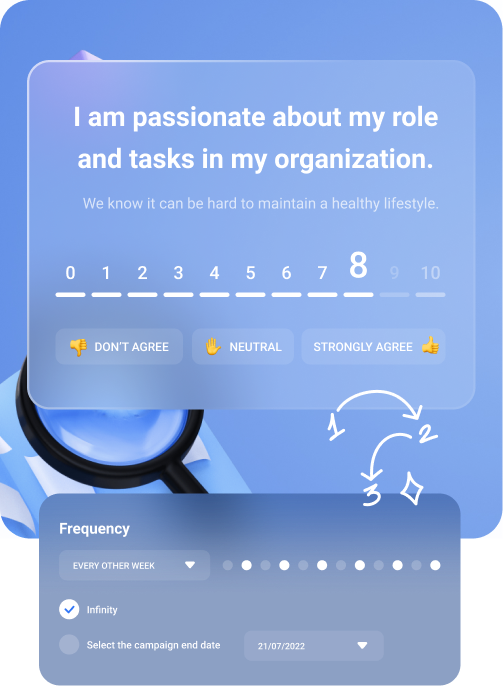 Science-backed templates
Designed by the collaboration of our Screver Employee Experience consultants and HR specialists with backgrounds across diverse industries.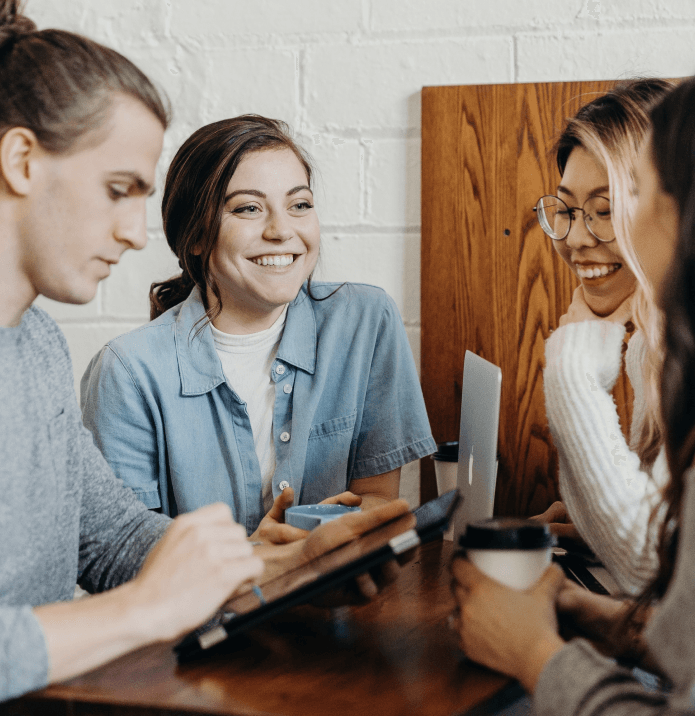 Ready to see Screver in action?
Experience a live customized demo and find out why Screver is the right choice for you.