About the Company
Understanding customer opinions and feedback for a new, modern co-working space in Zagreb, Croatia. The WESPA Spaces office and co-working project is a genuinely modern concept built in partnership with the Green Gold Center. WESPA Spaces has crafted a stimulating work environment for modern businesses – from workspaces to leisure and recreation areas to conference spaces and restaurants – the location meets all the demands of the modern worker.
The Challenge
Being a new offering in the marketplace, WESPA Spaces is focused on being more than just a modern, innovative and professional space. A focus on the customer was at the forefront of their vision.
One of WESPA Spaces' guiding principles was ensuring that customers' needs were addressed quickly before they became more significant issues and that mechanisms be put in place to make feedback easy to collect and action.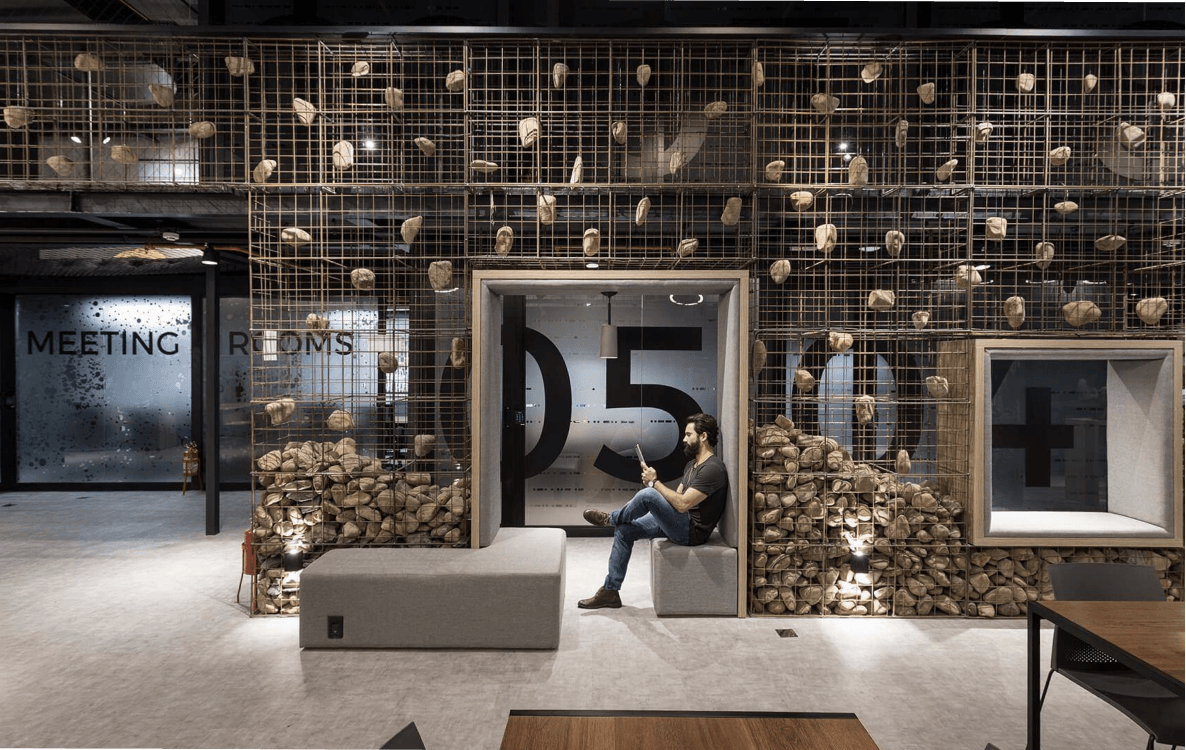 The Goal
Build a real-time customer feedback system inside of the WESPA Spaces workspace. A method to measure satisfaction throughout the customer experience and let WESPA Spaces understand, in detail, any areas that needed improving.
Summary
The engagement between WESPA Spaces and Screver began with an ideation workshop where we designed the complete customer journey, identifying key touchpoints.
Stage one of our plans was for customer surveys along those touchpoints to be implemented throughout the coworking space. As a result, QR-coded stickers were placed throughout the physical space to allow immediate feedback and messaging.
Our Solutions
Design Support with Stickers with QR Codes
We created a system of stickers with QR codes distributed throughout the facility, allowing WESPA Spaces personnel and customers to provide rapid feedback and messaging. To ensure maximum usage and appeal, the team made the stickers appealing and positioned them in highly visible, strategic locations.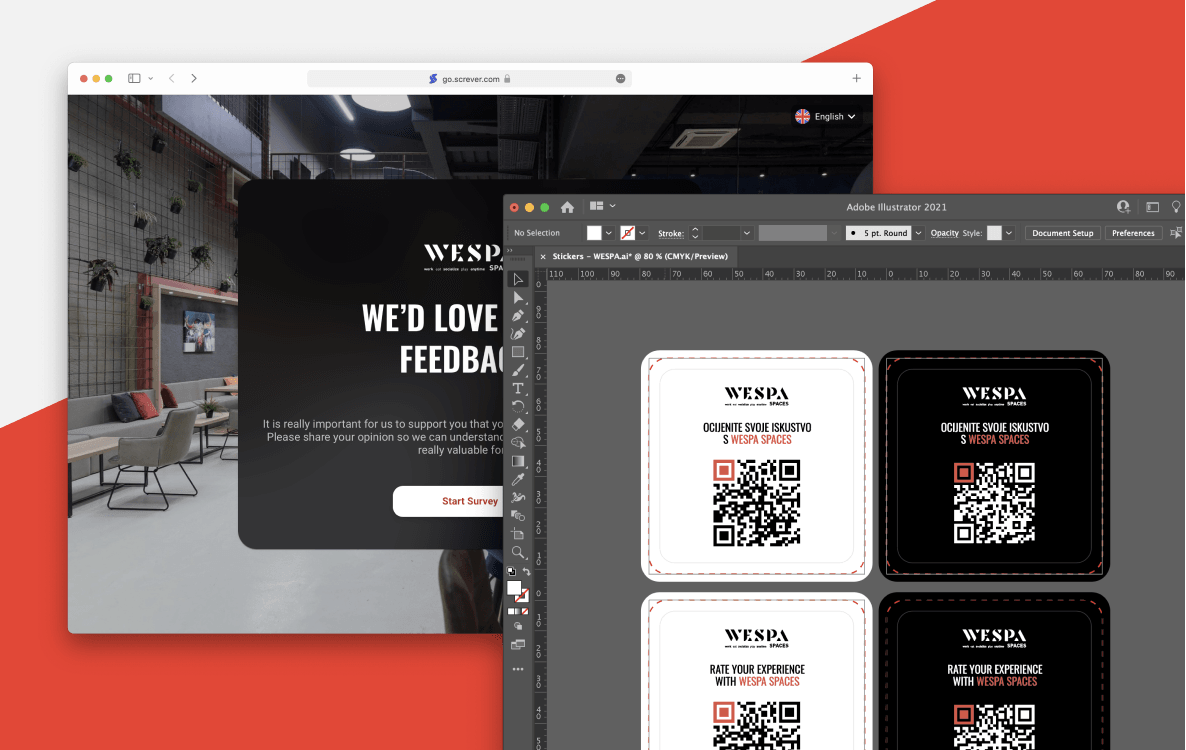 Multi-languages Surveys
Knowing WESPA Spaces' customers come from diverse backgrounds, we designed the entire feedback system in English, with a one-click translation to Croatian and twenty other languages.
Real-time Analytics, Dashboards with Valuable Insights
Every survey answer was sent in real-time to the facilities receptionist, allowing for quick reactions to issues, providing the opportunity for problems to get solved much faster than would have been possible otherwise. In addition, live data dashboards were built to provide instant updates to satisfaction scores and report the speed with which problems were being addressed.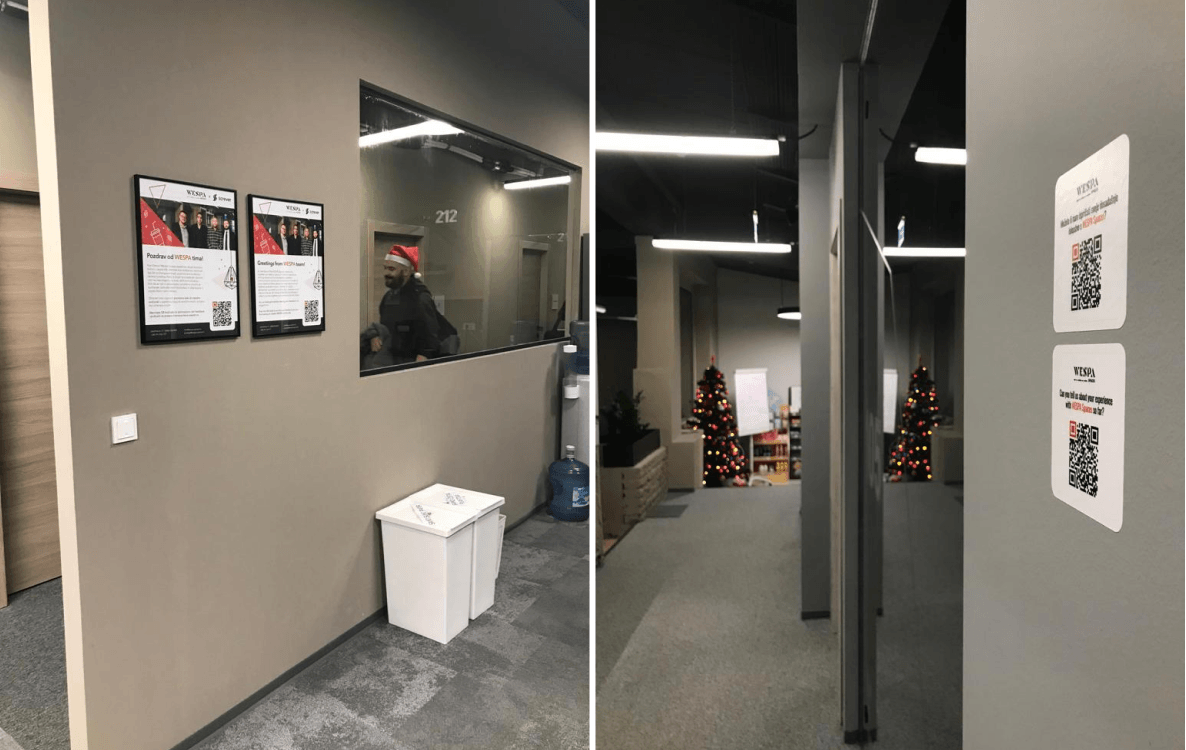 Results
An MVP of the system, with QR codes and dashboards, is currently in place and monitoring the overall customer satisfaction at WESPA Spaces.
As we move into stage two of our plan – CSAT and pulse surveys through emails and integration with an app for the facility – we're confident WESPA Spaces will understand the needs of their customers so profoundly that it's only a matter of time before they become one of the top coworking spaces in Zagreb.