Intelligent solutions for smart companies
Build loyalty

Reveal the pain points of your audience to create and deliver an experience that makes every customer satisfied.

Reduce churn

Discover why your customers drop off using real-time dashboards. Take necessary data-driven actions.

Increase retention

Predict customer behaviour and engage with your audience before they leave. Get valuable insights at every stage of the customer journey.
Do you know your customers?
It's not enough to have only a helicopter view of understanding your audience's attitudes. Screver will reveal your customers' true thoughts and feelings, turning your CX into a fail-safe profit generator tool.
DELIVERY GAP
80% of companies believe they are providing a superior customer service
only 8% of customers agree
Source: Bain & Company
Collect data through every possible channel
Every touchpoint with your customer is a source of knowledge. Integrate Screver into your CRM to receive details and insights you didn't know you had.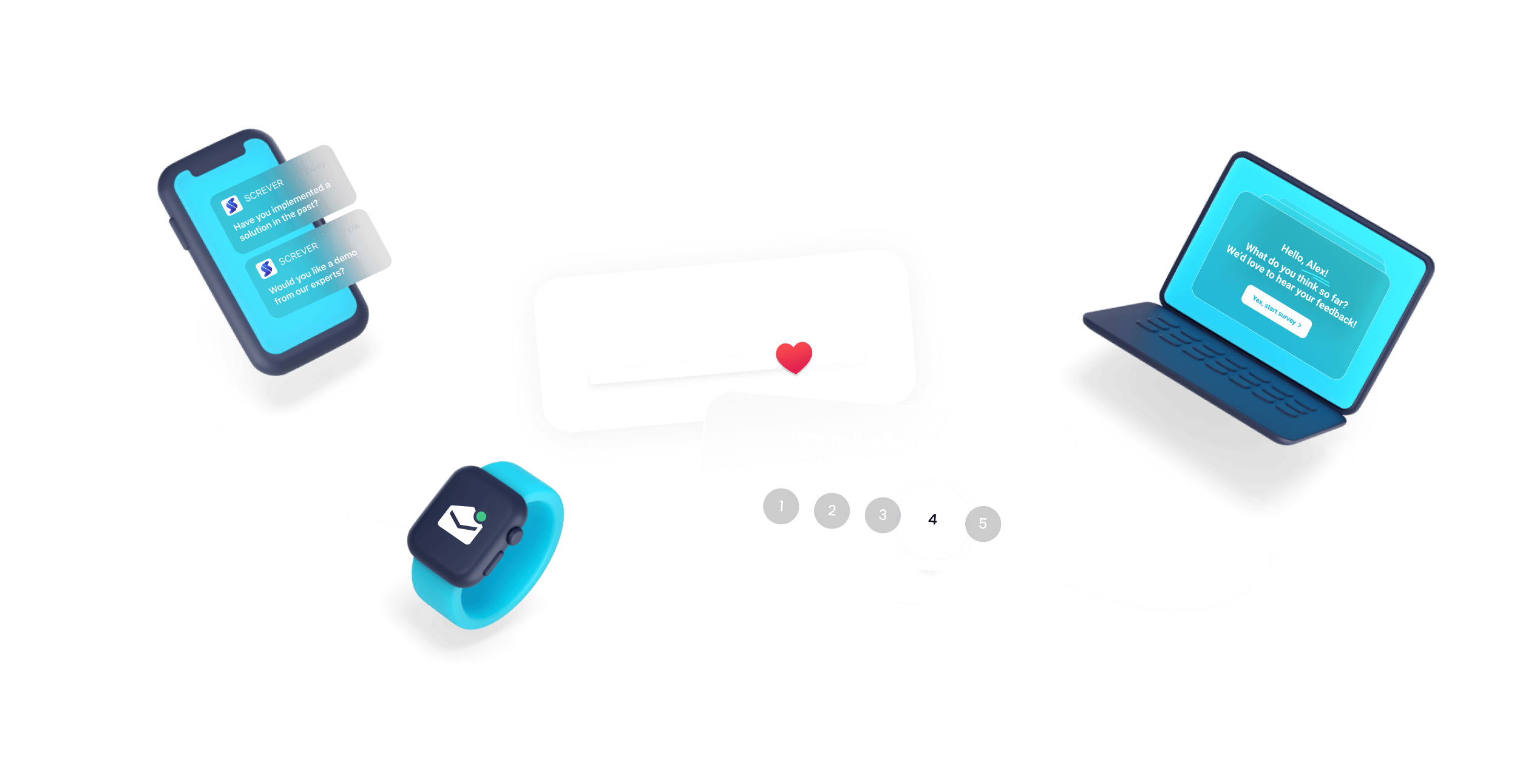 EMAIL

CUSTOM LINK

QR CODE: TAG・RECEIPT・STICKER

SMS

WEBSITE

MESSENGERS
Get honest and valid feedback
Use every opportunity to ask the right questions to the right people in the right way
Short event triggered surveys
Interactive animated questions
Answer validation with Screver algorithms
Anonymous or personalised surveys
Auto translation into 10+ languages
Intuitive flow logic
More templates
Get insights with real-time dashboards
Increase visibility into your customer experience for every team and unit involved in this process. Screver's customizable dashboards provide organizations with detailed statistics and help process information from customers more efficiently. It saves time as well as improves your bottom line.
Pre-configured dashboards
Integrated Net Promoter Score (NPS), Customer Satisfaction Score (CSAT) or Customer Effort Score (CES)
Custom reports with filters, e.g. sales regions or departments
Correlations and deviations insights
Data export via PDF, PowerPoint and Excel
More templates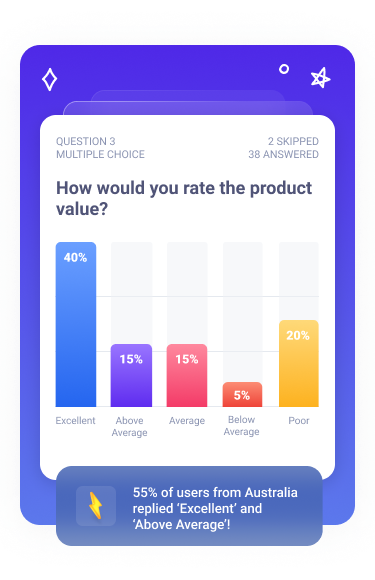 Empower your team to act immediately on feedback
Screver automatically alerts you if something goes wrong with your customer experience. Such as increased negative feedback, problems with the service, or just an angry comment from the customer – be aware of all impactful events and take instant actions.
Notification to marketing, sales, or other teams about anomalies in real-time
Immediate alerts when experience and trends change
Custom conditions-based notifications
Flexible API to push feedback data where you need it
Consulting from our customer experience experts about next actions
More templates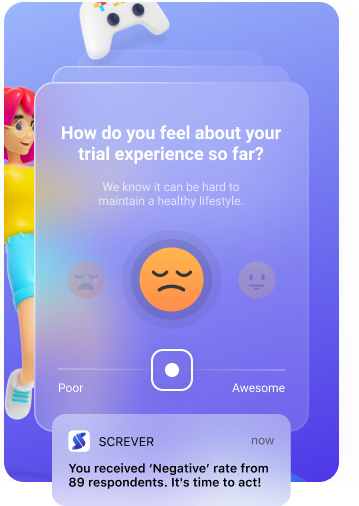 Expert templates for you
Use dozens of our preset survey templates or customize any of them according to your needs.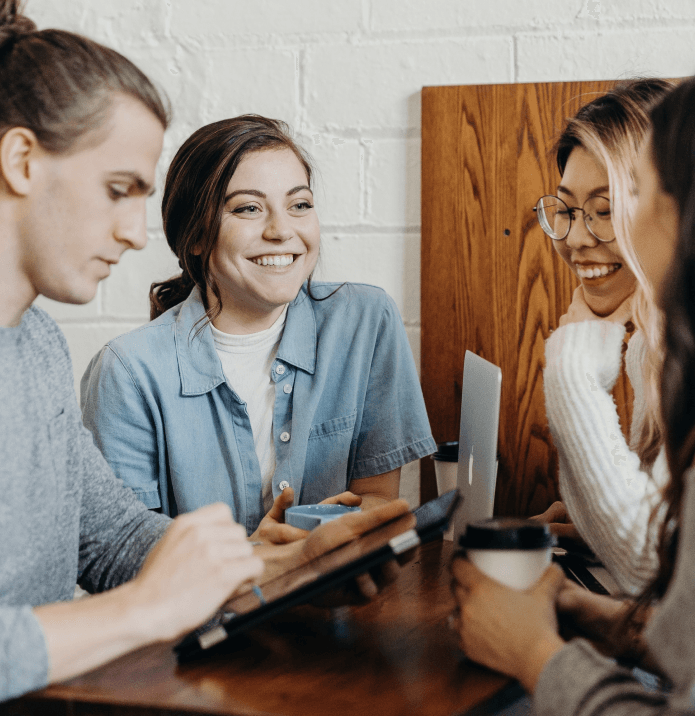 Ready to see Screver in action?
Experience a live customized demo and find out why Screver is the right choice for you.